ABOUT
THE DOWNTOWN CLUB OF FORT COLLINS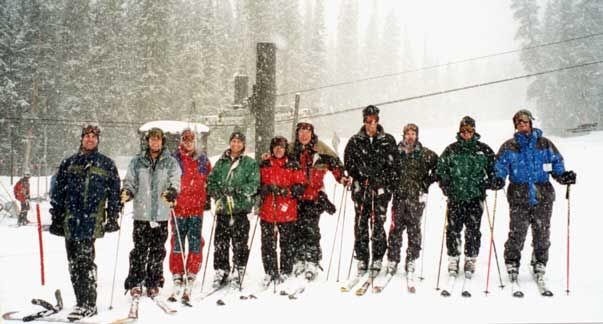 OUR HISTORY
The Downtown Club of Fort Collins, a Northern Colorado men's club committed to volunteerism and service, was founded in 2018. Our mission is to improve the quality of life for the youth at risk and in need in our community. We work together to meet the needs of children through volunteer service and financial contributions.
Our name is new; however, the group is not. The Downtown Club of Fort Collins emerged from a chapter of Sertoma International that was founded in Fort Collins on March 15, 1969. The original group was chartered as a men's only club made up of 25 members. Over the past 48 years, the membership of the Club has included dedicated men from the Fort Collins area from all walks of life, industries, and professions. Four former mayors of Fort Collins, a number of judges, several graduates of the military academies, educators, a district attorney, and other leaders in the local community have been members. Many still are.
The group has since grown and evolved to support child-welfare organizations with a mission "to financially and physically support organizations that help youth and those in need, particularly in Fort Collins." Our group has sponsored a variety of organizations in Fort Collins with funds and volunteer services, including CASA, Boys and Girls Club of Larimer County, Crossroads Safehouse, Realities for Children, Project Smile and Vision, and many more!
Over the years, we've donated hundreds of thousands of dollars to several charitable programs in Fort Collins. We've also provided thousands of man-hours to organizations and service projects around our community, and we're always looking for new ways to give back and serve.
In order to further our work and provide fellowship in our club, we have a weekly lunch meeting. Each week a speaker presents on an interesting topic that is relevant to life in the City of Fort Collins and Larimer County.
To raise funds, we host the annual Chipping fore Charities golf tournament, sell beverages at various community events throughout the year, and sponsor a flag program that enables businesses to display American flags on nine holidays each year.
The Downtown Club of Fort Collins is always welcoming new members interested in serving our community through volunteerism and fundraising. To learn more about the Downtown Club of Fort Collins and to join us, please contact us.